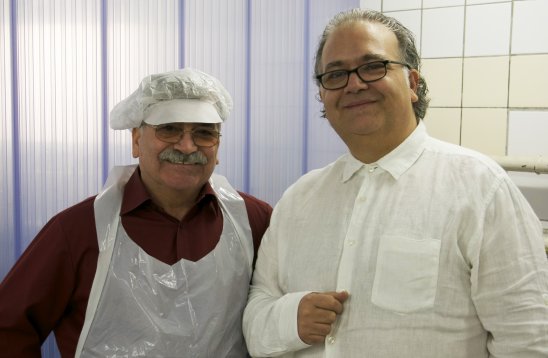 Eduardo Xalfa (rechts)
Geschäftsführer
Santo Xalfa (links)
Initiator
Credo
"L 'amore nel condire" is our principle. According to this principle, we are preparing the olives of our brand "Don Santo" and carefully select our raw materials. We are constantly expanding our range of products, consisting out of high-quality products which are prepared by us according to the Sicilian recipes of our family. Gusto Etna is a reliable choice for discerning connoisseurs.
Products of "Don Santo"
It all started with the olives our father Santo Xalfa planted many years ago. For 40 years, his family in Sicily has been sending him barrels of pickled olives to Switzerland. In his small kitchen, he transformed the olives into wonderful antipasti for his friends and family to enjoy. He and his son Eduardo have now decided to do so for a larger circle of olive lovers. Since then, they have become the perfect team that passes the old tradition of olive preparation from one generation to the next.
Distribution Products
Just like us, the suppliers of our raw materials are looking for the link between yesterday and today. A lot of handiwork, first-class quality, traditional production and attention to details is a rarity in the age of fast-paced mass production. Our distributed products comply with our desire for authenticity and originality.